Broadband in Inagh (Demonstration in Inagh Hall tonight 5.30-7.30pm)
By
Parish Newsletter
• Oct 14th, 2008 • Category:
Broadband
,
News
Amocom.com are now offering broadband services in parts of Inagh and Kilnamona. You can view their coverage map online. As a rule of thumb, if you can see Ben Dash (the lower part to the left of Mount Callan looking West), you should be able to receive the service.
The service is the only available broadband service in the parish, ignoring the 3G / "mobile broadband" services offered by the mobile phone companies which, as many of you already know, are not reliable services. It is priced at €39.99 per month (including VAT) for a 2Mb/512Kb always on connection. That speed quoted will be a lot closer to what you actually get, unlike the 3G services. This service will also be suitable for online gaming, VoIP (Skype) and work VPN access (because the technology used is vastly superior to the 3G services).
If you have "line of sight" and commit to a 12-month contract, you'll have an engineer visit your home/workplace and put up a small aerial outside your house (about the size of a small lunchbox), which will give you an always-on reliable connection. Inagh.com will shortly have an opinion piece and a technical follow up so that you can make an informed decision!
In the meantime, Amocom are holding a demonstration of the technology in Inagh Community Hall tonight (Oct 14th) showing the technology and answering any questions you may have.
For those who do sign up for the service, please mention Inagh.com for the "Where did you hear about us" field on the application form, as Amocom will make a donation to the parish for each referral.
If you do have the service, please share your experiences with us!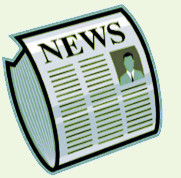 the newsletter distributed in the churches of the parish each weekend.
All posts by Parish Newsletter