Fr. Sexton retires from Clare Youth Service
By
Parish Newsletter
• Dec 20th, 2008 • Category:
News
,
Religous News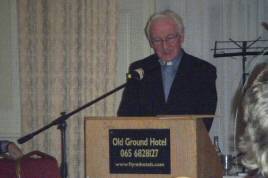 Fr. Sean Sexton closed an amazing chapter in his life in September of this year when he retired from Clare Youth Service after four decades. He was educated in the National School in Lissycasey, St. Flannan's College and then St. Patrick's College, Maynooth where he earned a degree in Irish and Latin. Immediately after his ordination in 1965, Fr. Sean went to work in the Galway Diocese in Gort but returned to the Killaloe Diocese after the appointment of Bishop Michael Harty. He sent him to the University at Swansea to undertake a post graduate programme in youth work. Armed with his diploma, Bishop Harty appointed Fr. Sean as chaplain to Ennis Vocational School where he taught for five years.
Youth work dominated his free time and in 1974 he left full-time teaching to concentrate on his area of special interest. Due to Dr. Harty's great foresight and his belief in the value of working with the young for their own development, Fr. Sean set up Clare Youth Service first in O'Connell Square in Ennis and later off O'Connell Street, the Youth Service made its final move to Kilrush Road when the old boys national school building became available. At that time service involved five youth workers who organised youth clubs throughout the county providing support and training to local leaders. The Youth Service in Ennis now provides 24 fulltime staff and several part timers and offers a variety of programmes such as Leaving Certificate Applied, several training courses and an Information Bureau.
Because of the Trojan work of Fr. Sean, Clare Youth Service has served as a model for other Youth Services throughout the country. His legacy has touched the lives of thousands of young people and will serve successive generations to come. We wish him many days of health and happiness in the next chapter of life.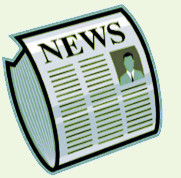 the newsletter distributed in the churches of the parish each weekend.
All posts by Parish Newsletter