Proposed Meals on Wheels service for Inagh
By
Parish Newsletter
• Feb 28th, 2009 • Category:
News
Inagh Development plans to set up a Meals on Wheels service for the Inagh area. The meals available should cost in the range of €5-€7, with plans to commence the service in the coming summer.
If you are interested in the service, or know someone who may be, please contact Ann, Mary or Maxine on 065 689 1412.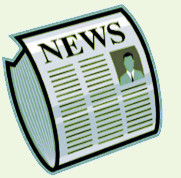 the newsletter distributed in the churches of the parish each weekend.
All posts by Parish Newsletter