President McAleese officially opens Inagh Ark Crèche
By
Parish Newsletter
• Sep 16th, 2008 • Category:
News
On Monday, Sept. 16th, President McAleese officially opened the Inagh Ark Crèche. She visited the new housing estate in Annaghdun before making her way to the new crèche passing through a gaurd of honour performed by the schools of the parish.
Having toured the crèche facility, President McAleese gave a brief speech in the adjoining marquee praising the efforts of those involvedand encouraging such community-driven initatives. After the speeches, locals had a chance to meet the President before she set off for West Clare.
We'll have more photos of the day on this site next week.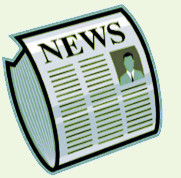 the newsletter distributed in the churches of the parish each weekend.
All posts by Parish Newsletter