Youth Club
By
Parish Newsletter
• Sep 26th, 2007 • Category:
News
Registration for all youth club members will take place on Friday 28th Sept at 9.00p.m. A parent or guardian must attend for registration. The Club reopens on Friday 5th Oct. at 9.00p.m.
Anyone who would like to help out or become a leader with the club can come along on the evening and we will give them all the information.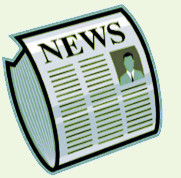 the newsletter distributed in the churches of the parish each weekend.
All posts by Parish Newsletter